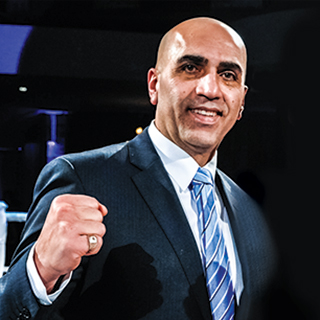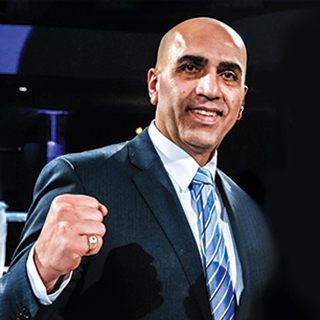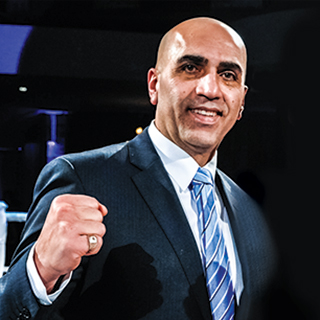 Joe Nader answers 20 questions for International Kickboxer Magazine. Read on to find out more about the man behind Powerplay Promotions.
1. What would you be doing if you weren't a promoter?
I couldn't think of anything else because I have been involved in this sport for 37 years.

2. Do you have any superstitions when fighting?
None at all.

3. What is the most embarrassing thing you've done during a promotion/fight night?
After having a quick shower and putting on my suit at the State Netball and Hockey Centre I had to rush to centre ring to make my speech, but as I was finishing my speech I noticed one of my sponsors pointing at me. I was trying to work out what he was trying to tell me, so I looked down and yes! My zip was down. How does one try to do up their zip in front of thousands of people without getting noticed? I just left it and folded my jacket over and I got through it. There were a few jokes thrown at me after the show, which was funny.

4. What is a surprising fact about you?
I have 10 God Children.

5. How would someone close to you describe you?
My fiancé calls me a grumpy old man.

6. What is one thing you are good at (apart from fighting)?
Chilling on the couch watching the footy — I also make the best Bolognese.
7. Favourite fighter?
Muhammad Ali.

8. Favourite food?
Mum's cooking.

9. Favourite drink?
Hill Of Grace wine

10. Favourite tunes?
I'm a self confessed Pink Floyd nut.

11. Favourite TV show?
Love documentaries.

12. Favourite movie?
To many to choose from (Pulp Fiction).

13. Dream girl?
My fiancé Demi.

14. Dream wheels?
I have a Mercedes 64 model, two-door coupe sitting in my garage which needs a little attention. Or the Mercedes Gullwing — full of class.

15. Dream bout?
Retirement.

16. What can't you stand?
People who don't keep their word.

17. Best fight memory?
Watching the likes of Peter Aerts, Ernesto Hoost etc. in Japan while I was cornering Sam Greco.

18. Biggest/best break you ever got?
Still waiting for it!

19. In 10 years I'll be…
Married with two kids.

20. What piece of advice would you give to an up and coming fighter?
Grasp every opportunity while you can, your fight career is too short to waste.
Article by IK Magazine