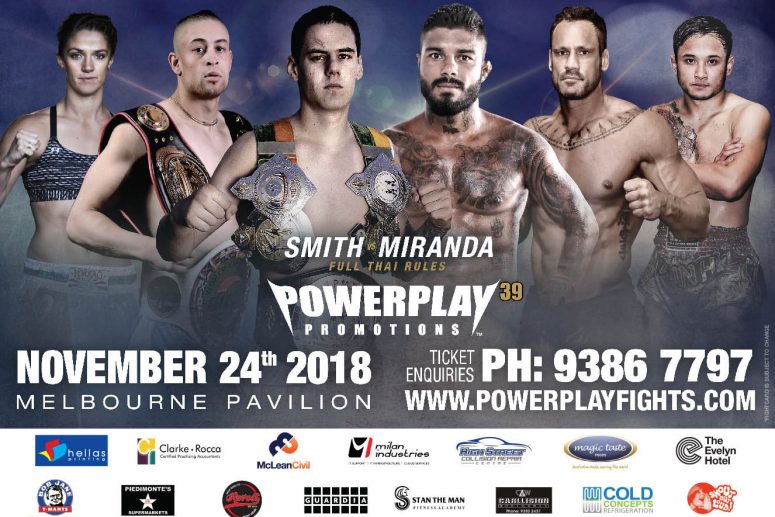 Powerplay Promotions will present it's 39th installment with a mega card headlined by a blockbuster Full Thai Rules contest between Toby ' The Weapon' Smith and Brazilian sensation Bruno Miranda. The Co-Main event will ensure knees and elbows continue to fly when Chris Bradford takes on 3 x Thai Heavyweight Champion Pinyo Kadamdun.
If that's not enough, the blockbuster fights continue when Australia's own Aaron Goodson takes on New Zealand native Tyson Turner. Powerplay 39 will also play host to a couple of highly anticipated rematches when Albert Xavier takes on Quan Trinh and Kim Baldacchino takes on Jacinta Paskalidis.
The undercard also promises to deliver some genuinely mouthwatering contest including Dean Vujic vs. Tanner Gumustas, Jose Alcantara vs. Jye Breed, Joseph Coverdale vs. James Hackett and Mohameed Eldimerdash vs. Stuart McIntosh.