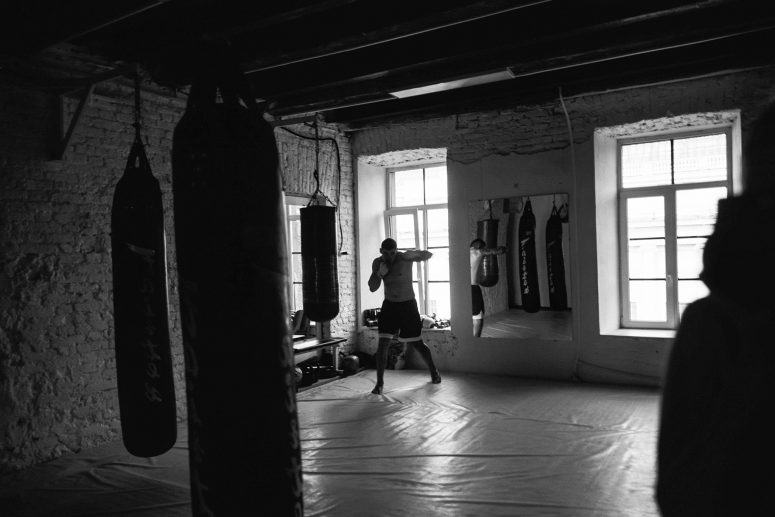 In preparation for Powerplay 42, Aleksei Dmitriev caught up with Josh Warner to discuss his career thus far and more importantly the AK-47.
Firstly, talk to me about your combat sports background:
I started to train kickboxing 10 years ago where I mixed it with Muay Thai and classic boxing.
I won my first amateur fight and decided to continue with 2014 being my first big achievement, where I won the World Cup Diamond in Anapa, Russia.

I started to fight professionally this year in competitions such as WLF, EM Legend, SEFIGHT in China, DSF KICKBOXING in Poland, TATNEFT in Russia, Number one fight show in Estonia. But my greatest achievements are that I won the 4 man tournament 91kg in "Sefight China" and I won the silver medal for the Russian National Championship at the 86kg weight division.
What would you say is your greatest strength as it applies to kickboxing?
My strength is that I push forward in the ring and I'm always ready for a good exchange. I mix my boxing with low kicks.
You'll be facing Chris Bradford at Powerplay 42; what are your thoughts on your opponent?
He is heavy man with good punches and he likes to go forward like me so there will be some nice action, not just running around the ring. I hate when my opponent runs from me and I'm sure Bradford is not the type of guy who will run. Nobody will go backwards. I'm not the guy who will talk shit about my opponent, I'm more old school fighter. So, I respect my opponent. I'm sure the crowd will love this fight.
Where do you feel you'll be able to expose Chris in order to get the victory?
I will expose him with my aggression in the ring and hard low kicks.
Where will you be preparing for Powerplay 42 and who'll be your key coaches and training partners?
I've already started my preparation. At the beginning it was Absolute MMA in Thailand Phuket, now I'm in CharnChai Muay Thai in Pai (North Thailand) with Phil Engeroff and Markko Moisar who are my training partners and friends. Along with coach Kaew CharnChai, they are helping me with my preparation while we focus more on conditioning.
I will finish my training in Russia, Saint Petersburg, my home town at Legend fight club and Sech Pro. I will have hard sparring sessions with the heavy guys. My main coach is Artur Smirnov, and training partners Danil Shatalov (who fights DSF POLAND) and Kirill Kornilov (who fights on Glory), all good level kickboxing heavyweights.
How will it end at Powerplay 42?
With all my respect I will beat him until he surrenders or knocks out.