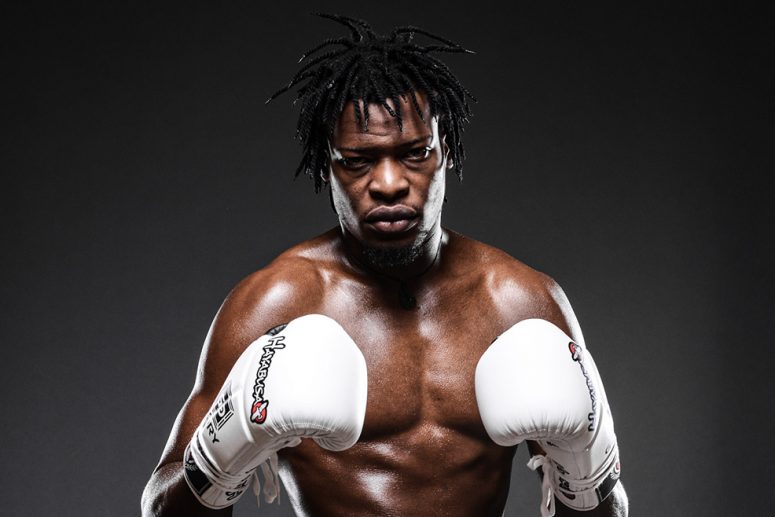 The tag line coming into Powerplay 41 is 'payback' and that is exactly what the intriguing main event is promising. Whilst one of the combatants will be seeking payback, that is not the case for Blood Diamond who will instead be looking to make it two zip against 'The One' Aaron Goodson.
Blood Diamond is a genuine weapon who has the ability to end fights with the snap of his fingers; his journey to the main event slot at Powerplay 41 has been both entertaining and incredibly rewarding:
"I have been kickboxing for the past 10 years competing in New Zealand, Australia, China, and America. I have been successful in winning NZ titles, Commonwealth titles, and 8 Man Tournaments such as King in the Ring. I have recently taken up MMA having two pro fights that I was successful in gaining a TKO and a Submission. One of the challenges I faced was after taking a knee to my eye during a fight which meant I had to adapt my fighting style and lifestyle later on. I want to be the best and most entertaining fighter I can be, and work towards securing more fights, and creating a better future for myself"
Winning the King of the Ring tournament is quite an accomplishment and one that has provided past winners with an avenue to combat sports superstardom. Blood Diamond is well on the way to making that a reality and much of that is due to the arsenal of fight ending weapons he has at his fingertips. But one must ponder which of those weapons is the most dangerous…?
"Head-butt because I have a hard head…jokes. Everything because my body flows like a river, I easily adapt and adjust"
Flowing like a river is a more than fair summary of Blood Diamond's fight style; poetry in motion may be another. However you want to put it, the style and energy Blood Diamond brings has led him to the main event slot on Australia's biggest combat sports show; that in itself is very exciting:
"I am excited to be returning to Powerplay, a promotion that has showcased some world class champions. I have just found out that I am in the Main Event slot and am excited to put on a show"
Blood Diamond of course has history with Aaron Goodson and has very positive memories from their first encounter. Each fight is not only an opportunity to succeed but also an opportunity to learn, and Blood Diamond experienced both in the first scrap:
"My first fight with Aaron was entertaining for the crowd, and it taught me to be a smarter fighter and showed me that I can bang with some top athletes"
Blood Diamond generated a level of respect for Aaron after the first fight, he also learned a lot about him. Blood Diamond's key learning can be described in a couple key words:
"Aaron has a heart of a lion"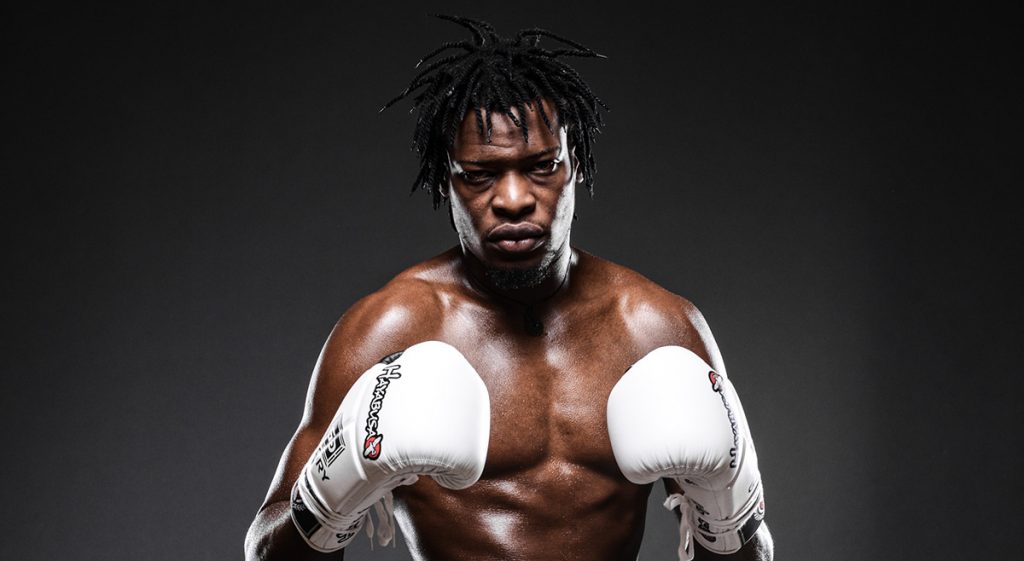 As previously mentioned, Aaron is on a genuine roll at the moment and can rightfully be referred to as the hottest prospect in the sport. Whilst many onlookers have enjoyed watching Aaron's growth in the sport, Blood Diamond is not one of them:
"I don't know much about what Aaron has been doing as I like to focus on my own growth and looking at the way I have evolved. I am sure he has been doing the same"
At Powerplay 41 Blood Diamond will again lock horns with Aaron Goodson in what seems a lifetime since their last encounter. Both fighters have improved; both fighters have evolved; but at the end of the day Blood Diamond is confident he knows what to expect from Aaron:
"After our last encounter I expect him to be hungry and looking for vengeance"
Given Blood Diamond's innate knowledge of his opponent it would be reasonable to assume that he would be very clear in relation to where the key advantages will be sought. However in a somewhat of a curve ball the advantages won't necessarily come from a technical sense:
"The knowledge that has been passed down to me from world class trainers and help from world class training partners, from my gym City Kickboxing"
As Blood Diamond has alluded to, he comes from some of the very best stock in combat sports and City Kickboxing is quickly positioning itself as one of the best establishments in the world. It is of course that establishment that Blood Diamond will call home as he prepares for 'The One' at Powerplay 41:
"I am based at City Kickboxing in Auckland, New Zealand. My key coaches are Doug Viney and Eugene Bareman, and I train with all City Kickboxing athletes as I prepare"
So it's only a matter of weeks before combat sports fans will have the distinct privilege of watching Blood Diamond and 'The One' put it all on the line and swing for the fences much to the appreciation of an amped Melbourne crowd. Blood Diamond's expectation of the end are testament to this iconic and exciting martial artist:
"I am Blood Diamond *snaps fingers
End game"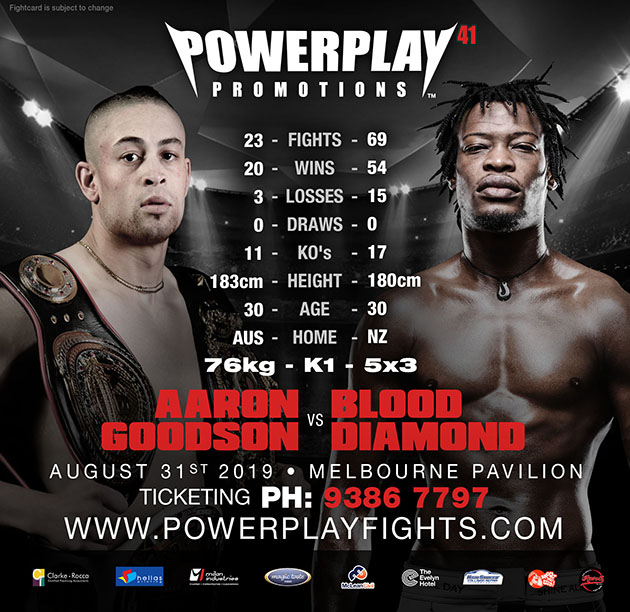 Article by Josh Warner