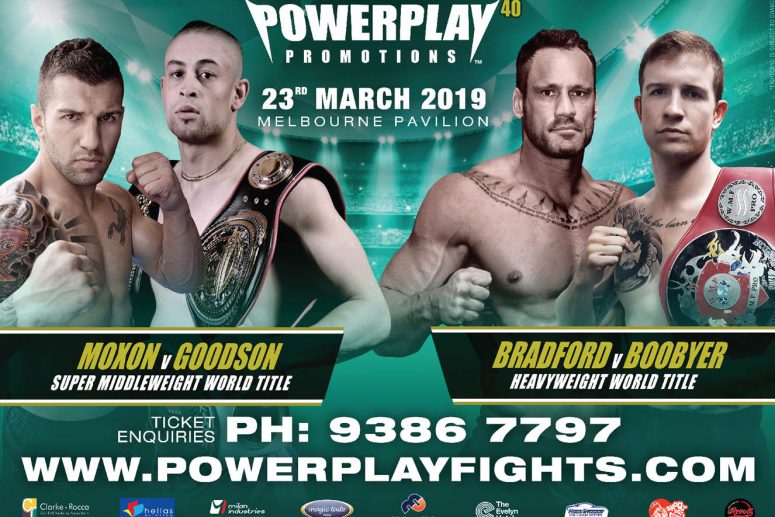 On 23 March Powerplay promotions will proudly rollout its 40th instalment with a card that can only be described as epic!
In the Main Event, arguably the fastest rising prospect in the sport, Aaron Goodson, will look to continue his reign of terror when he battles kickboxing icon Steve Moxon. The gladiator whom reigns supreme in this one will earn the right to have a world title draped over his shoulder.
Last year they participated in one of the all time great Full Thai Rules contests and in the Co-Main Event at Powerplay 40, Heavyweight warriors Chris Bradford and Joe Boobyer will lock horns again this time with a World Title on the line.
Supporting these two world class contests will be some of the finest talents this country has to offer competing under K1 rules.