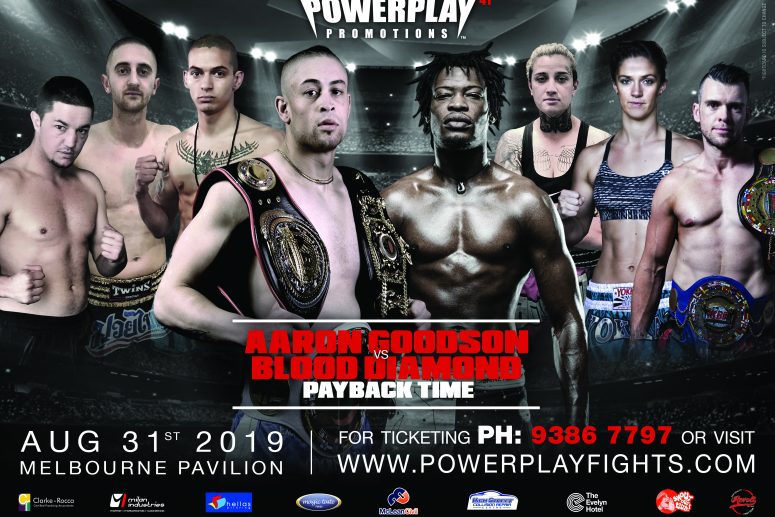 On August 31st the 5th Payback Time instalment in Powerplay's history will take place when Aaron Goodson looks to avenge a previous loss against Blood Diamond.
Aaron's path of destruction continues to create carnage as evident when he demolished Steve Moxon back at Powerplay 40 and in doing so added another World Title to his collection. A fine mix of power, speed and technique, Aaron looks unstoppable right now.
Enter Blood Diamond! A man who has toppled Aaron before and plans to do so again! A multiple time IKBF, WMC and WKA Champion, the experienced and unorthodox Blood Diamond will look to derail the hype train and position himself as one of the very best in the sport.
Saturday, August 31, 2019 at 6:00 PM – 11:00 PM UTC+10