Powerplay 42 is a wrap and now that the dust has settled it is clear that a number of K1 warriors have substantiated themselves as the next crop of legitimate contenders and furthermore a somewhat sleeping giant has been well and truly awoken in the Heavyweight division.
The night kicked off with a competitive contest between XFC trained Mushi Rajabi and Boonchu protégé Liam King. In a tight contest, both combatants enjoyed periods of control, Musihi's overhand right was the difference in the fight and after connecting and dropping Liam in the third round, the judges rightfully awarded Mushi the Unanimous Decision victory.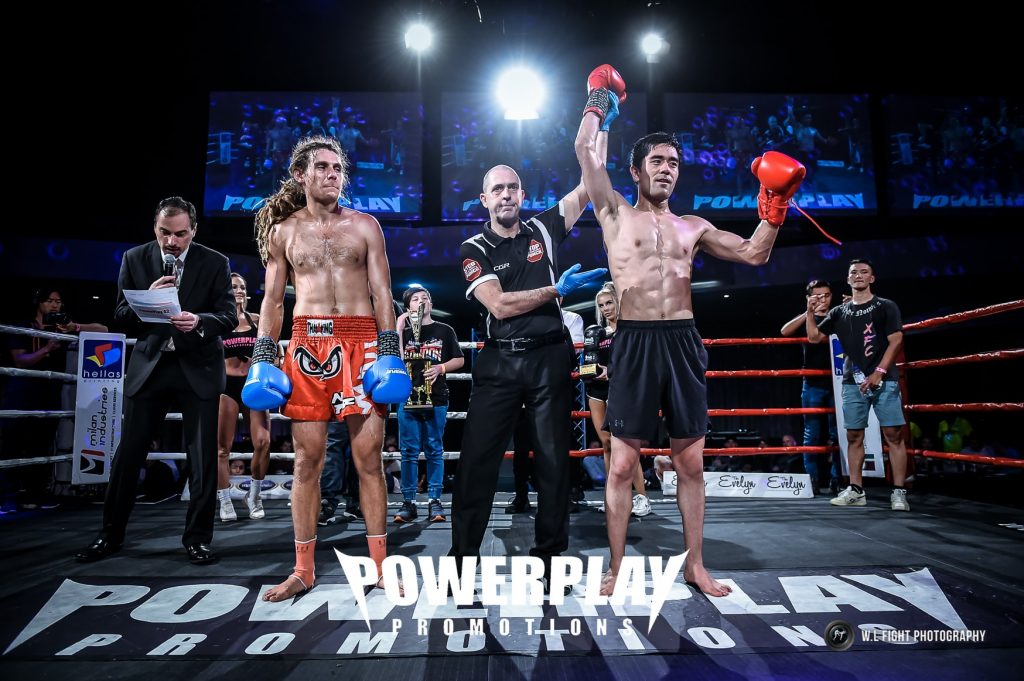 Fight two of the evening pitted hometown favourite Nazir Haddara against tough Irishman James McBride. James successfully used heavy leg kicks to his advantage early on, however Nazir consistently landed the cleaner strikes including some ruthless combinations to the body. In doing so he was able to break James's resistance and although James survived, Nazir got the nod on the judge's scorecard with a Unanimous Decision victory.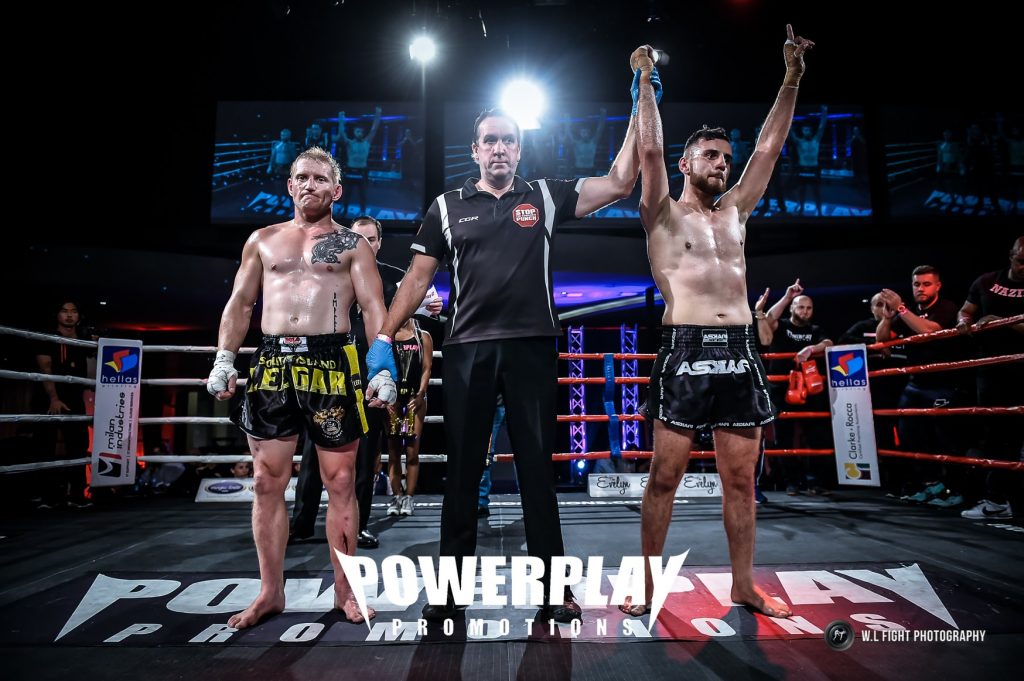 The third fight of the night unearthed a legitimate killer at 85 kg's in the form of Westside MMA protégé Lucas Dassios. Over three rather one-sided rounds, Lucas attacked Jack's body with vicious kicks and left rips, he continually changed his levels and confused Jack allowing numerous combinations to land cleanly. To his credit, Jack showed a ton of heart and continued fighting to the final bell however Lucas was the clear winner and consequently was awarded the Unanimous Decision victory.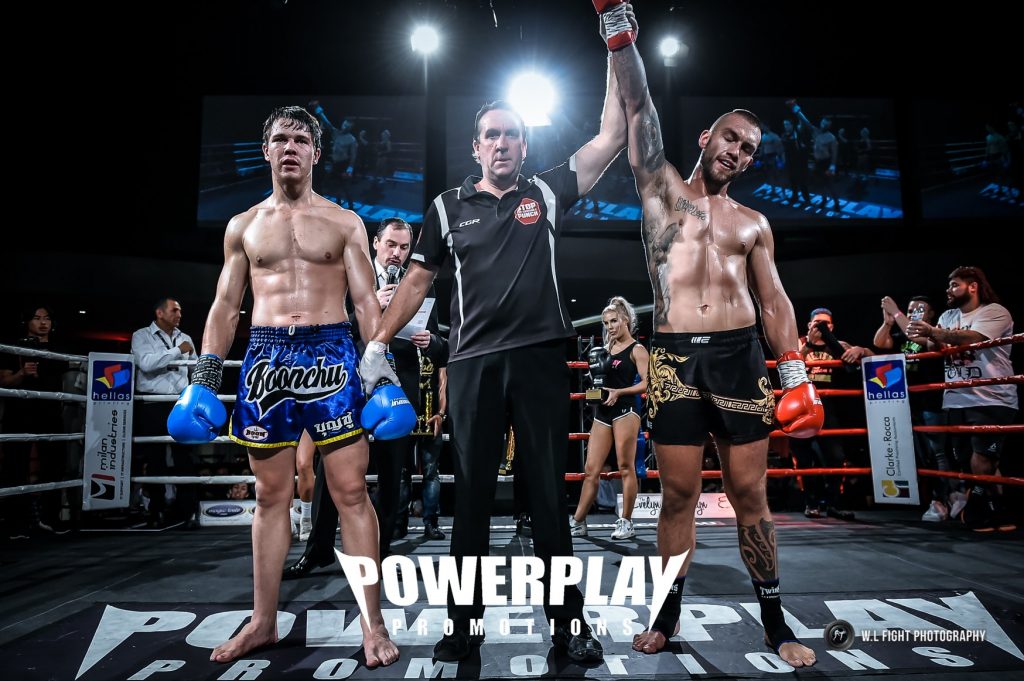 Fight four was again very competitive, continuing the trend of well-matched fights on the evening. Sarmad Jahanara and James Hutcheson rode waves of momentum with James controlling round 1 with pressure strikes, before Sarmad found his groove and controlled rounds 2 and 3. Saramd successfully changed levels and diversified his strikes to amount point after point which eventually resulted in a well-deserved Unanimous Decision victory.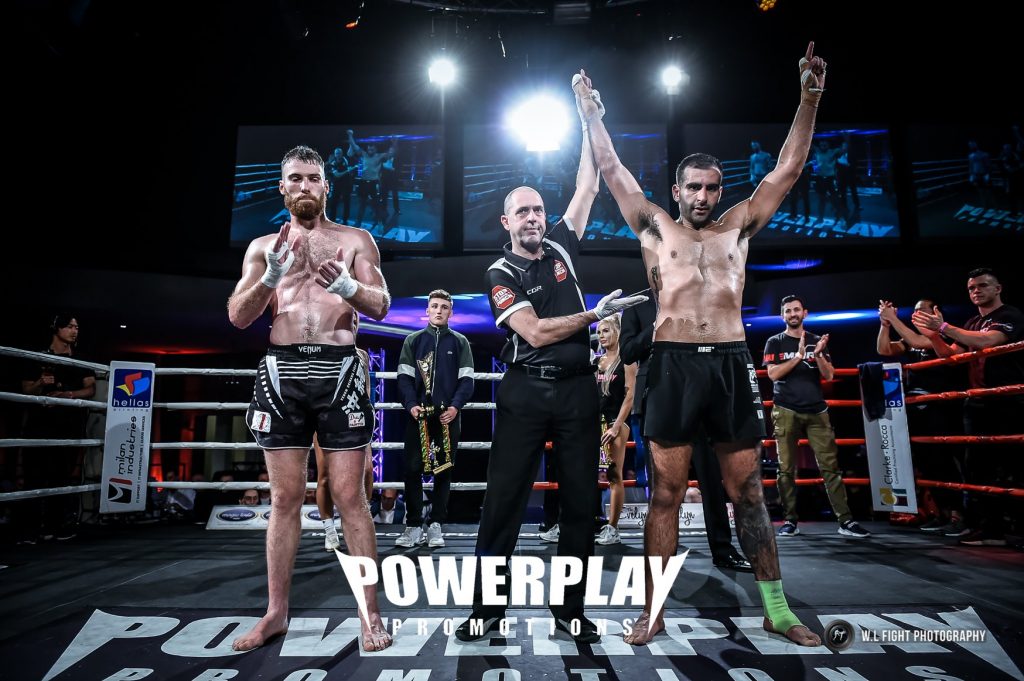 The fifth contest of the evening was arguably the fight of the night when young warriors Dominic Reed and Brandon Spain ripped into each other for 3 exhilarating rounds. Muay Thai practitioner Brandon Spain easily adjusted to the K1 format and established early control using solid leg and body kicks. Brandon's hands were fast and his combinations were pin point. Dominic took a little time to warm into the fight however when he did he punished Brandon's body and snapped his head back regularly with technically perfect pipe punches. Through rounds 2 and 3 Dominic seemed to have the advantage landing the more regular and more punishing strikes. The judges found it hard to separate the fighters and in the end Dominic was awarded a Spilt Decision victory. Based on the performance of both athletes however, it's probably safe to say the 59 kg fighters in the Country will be having a few sleepless nights in the future.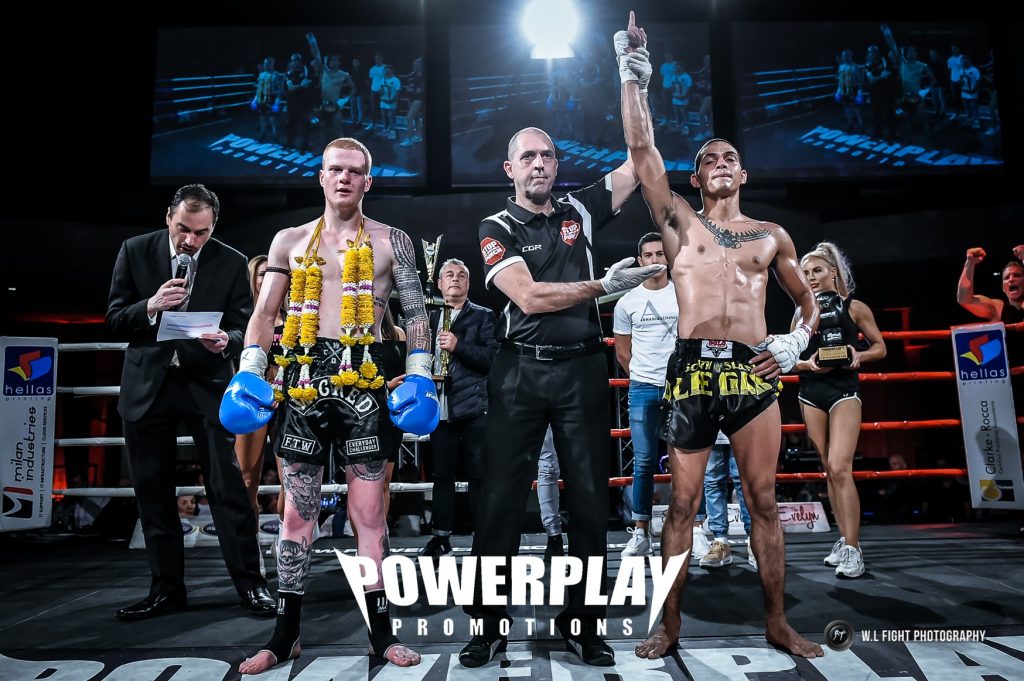 The co-main event was epic! After a 2 year hiatus the 'Rockin Moroccan' Moulay Bekkali took right up where he left off and dissected his opponent over 3 entertaining rounds. Matthew Stevens was incredibly courageous, and he implemented a game plan that pushed Moulay onto the back foot on several occasions, however Moulay's counter left hook was brutal and he was able to connect so consistently, even dropping Matthew during the fight. Moulay's speed when counter punching was the difference and the Unanimous Decision victory was well-deserved. Both fighters will no doubt prosper in their careers moving forward; and in particular a massive test for Moulay awaits.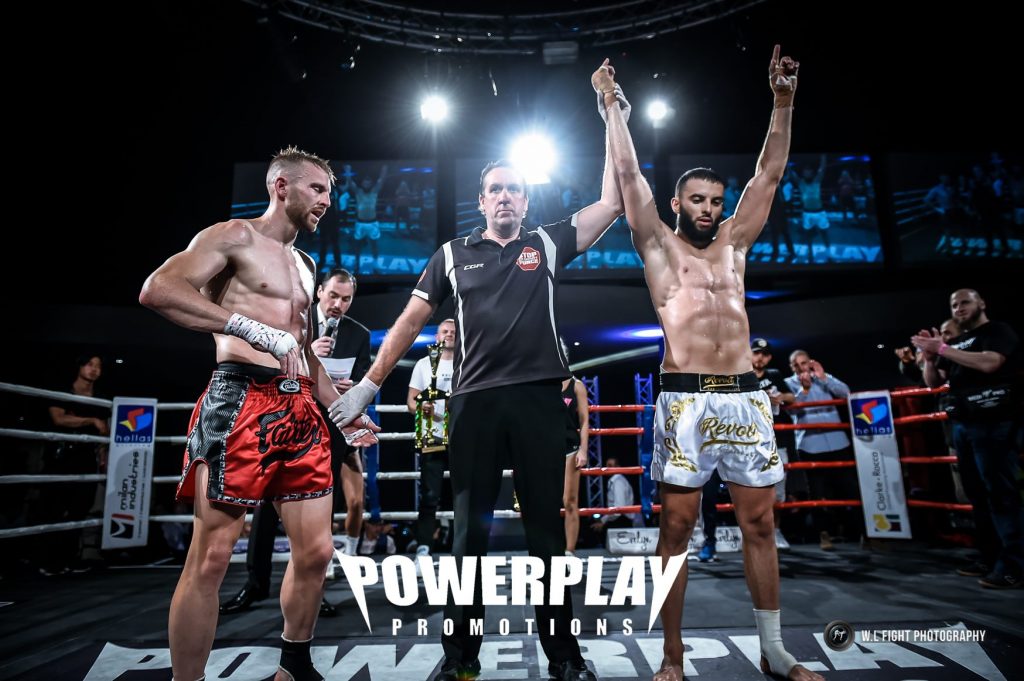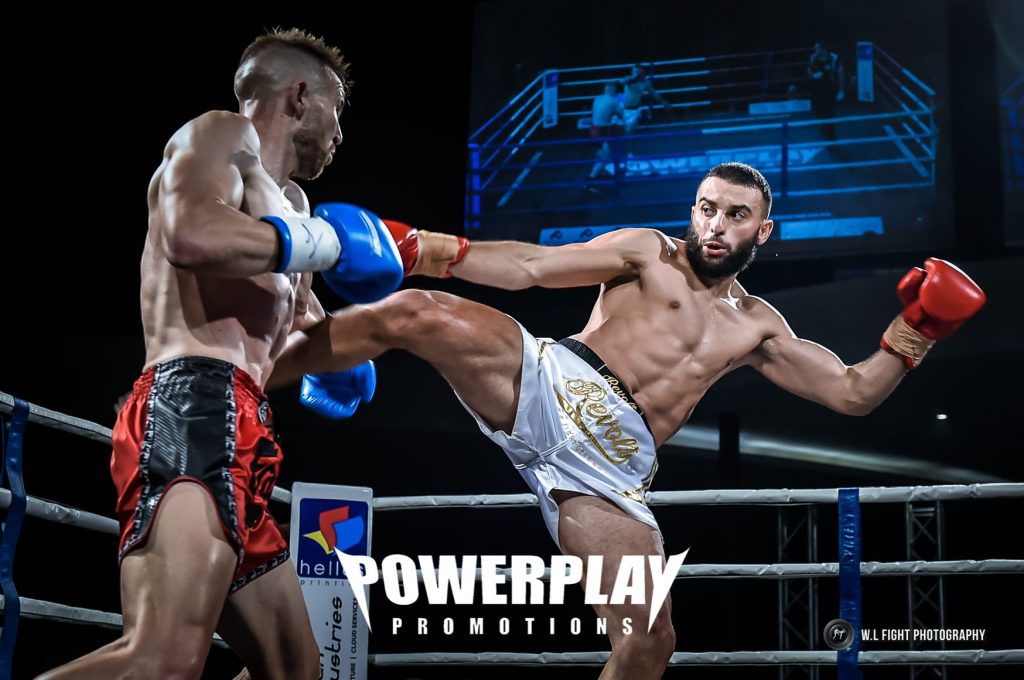 The main event was entertaining; the output was high and the fists were flying; however when it was all said and done a new contender emerged in a talent rich Heavyweight division. Aleksei Dmitriev's game plan was near perfect; he gave Chris Bradford no time to establish his power game and instead pushed the pressure and left the AK-47 guessing for most of the fight. Aleksei was able to land combinations at ease and tore up the front leg of Bradford with unrelenting leg kicks. Chris gallantly tried to find the big shot all night, and a number uppercuts fell just short, however that seemed to be the problem for Chris, he continually looked for the 'walk off' KO while his opponent amassed points through clinical striking. As a result, Aleksei was awarded a comfortable Unanimous Decision victory and in doing so claimed the biggest scalp of his career.